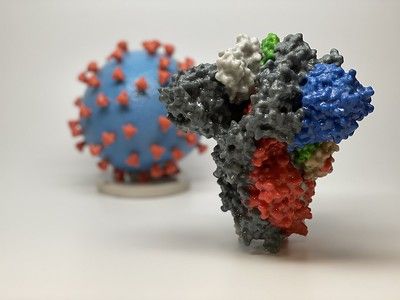 Ideal for your COVID-19 studies...
The antibody Anti-SARS-CoV-2 Spike S1 Protein CR3022 recognizes the S1 domain of the SARS-CoV Spike protein (aa318-510) as well as SARS-CoV-2 (COVID-19) Spike protein.
Click for more
Diaclone now proposes a complete range of Antibodies and Recombinant proteins for SARS-CoV-2 research and diagnostics :
Anti-SARS-CoV-2 Nucleoprotein CR3018 -
Recombinant proteins SPIKE RBD, NUCLEOPROTEIN and ACE2 - the page dedicated to this new line of products
Other variants available soon!
Please contact your or email us directly at