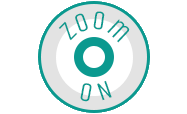 This Tuesday RD-Biotech is featured in the "Zoom on"...

RD-Biotech offer a complete scientific and technical expertise to provide an integrated range of services for your R&D & preclinical projects.
Their experimented antibody engineering and molecular biology teams are hard at work keeping your research timelines on track! They are fully capable of supporting your custom antibodies, recombinant proteins or DNA plasmids needs during this unprecedented time.