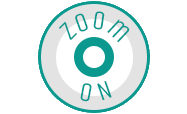 Every Tuesday focuses on one of its members and this week it's Diaclone's turn!...
Diaclone
, a centre of excellence in Monoclonal Antibody and Immunoassay development, whose products are designed to advance research applications in the fields of
Immunotherapy
& Cancer,
Vaccinology
, Allergy, Autoimmune diseases, amongst others. The extensive product portfolio of mAbs, ELISA, ELISpot and Multiplex kits are used by key research, pharmaceutical and manufacturing organizations worldwide; good examples being our
human IL-6 ELISA kits
and
human IFN-g ELISpot
kits dedicated to COVID-19 infection monitoring & research....