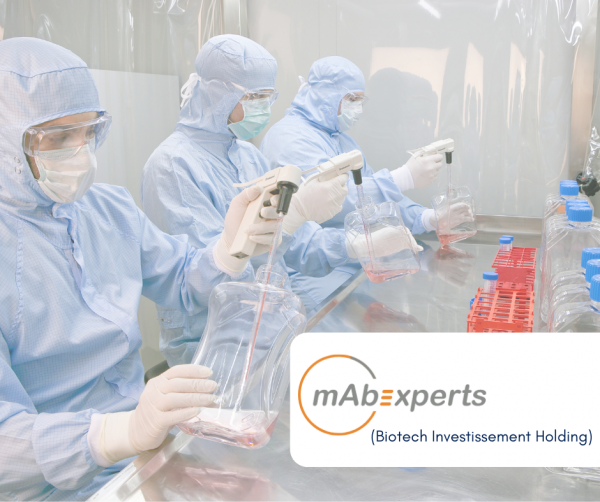 Biotech Investissement will reinforce its business in the biomanufacturing market and molecular engineering services and sells its affiliate Diaclone SAS to Medix Biochemica. The arrival of Diaclone into Medix Biochemica group will give Diaclone access to new international market and then allow to continue its fantastic growth on the IVD market.
Medix Biochemica is an international group, leader on the IVD market with raw material supply worldwide. By incorporation of Diaclone in Medix, Diaclone will have access to Marketing team and to the customer basis of Medix specially on new territories like Asia and USA.
Biotech Investissement will continue actively its close collaboration with Diaclone through its affiliate RD-Biotech, concerning biomanufacturing.
Biotech Investissement will now focus its business in biomanufacturing capacities (plasmids DNA, monoclonal antibodies and recombinant proteins) and will start soon a new business unit exclusively dedicated to « GMP grade » plasmid DNA manufacturing (RD-Biotech, Besançon - France).
« Following careful consideration, we concluded that it is the right time to find a new partner to support Diaclone's future international growth. We are convinced that Medix Biochemica with its comprehensive reach to IVD customers globally, strong focus on quality and R&D and clear long-term vision, is the optimal new partner for Diaclone", says Philippe Dulieu, President of Biotech Investissement Group and RD-Biotech.
"The acquisition of Diaclone is an important step towards our vision to be the first-choice, independent raw material partner for the IVD industry. The portfolio of Diaclone, including several gold standard antibodies, complements the offering of Medix Biochemica very well, and we are excited about the opportunity to offer these products to our global customer base. In addition, we see an excellent strategic and cultural fit with Medix Biochemica, and we value Diaclone's technical and scientific competence highly. We look forward to jointly developing innovative and high-quality products to support our customers even better in the future", says Steve Ferguson, CEO of Medix Biochemica.
Biotech Investissement
The Biotech Investissement group (BI) was founded in 2012 in Besançon (France) by Philippe Dulieu, founder of RD-BIOTECH, a renowned French CRO. Biotech Investissement had acquired Diaclone in 2012 to Hologics Gen-probe (USA). BI is actively involved as shareholder in different biotech companies in France and across Europe.
Through its brand mAbexperts, Biotech Investissement is now a key player on the market of molecular biology, antibody engineering concerning preclinical, clinical research, and biomanufacturing.
More information
Philippe Dulieu, CEO
Biotech Investissement
Tel: +33 (0)3 81 53 88 37
Email: info@rd-biotech.com