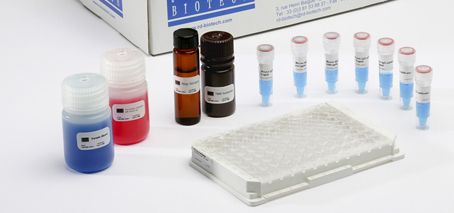 Discover and test the RD-BIOTECH fastELISA Kits: The quickest ELISA Kits on the market!
Easy one-step process – Results in less than 30 minutes – Coloured pipetting tracking – Ready-to-use reagents
Immunoglobulin assays (Screening of therapeutic antibodies, Production monitoring, Selection of 'good producer' clones, Pharmacokinetics, Validation of vectors, ...)
Immunoglobulin isotyping
Cell contaminant detection
And new kits coming soon!
to find out more!